Klipsch Image S5i Rugged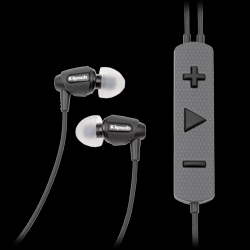 Extremely durable and perfect for active outdoor lifestyles, the Image S5i Rugged headphone features a mic and oversized moisture-resistant three-button remote to put music and phone call controls at your fingertips. This unique in-ear headphone offers bold styling, highly intelligible phone calls and full music and/or voice control on select Apple products.
Noise-isolating
Durable, tangle resistant cables
Patented oval ear tips provide comfortable wear for hours
Full music and/or voice control on select Apple products
Large control buttons for easy use during extreme sports
Moisture resistant remote and headphone
360° mic for hands-free, highly intelligible phone calls
Colors: Black w/rubber accents
Patent Numbers USD 611,929; US 7,681,577; USD 624,901

Perfect for runners, skaters and other athletic types, the Klipsch Image S5i Rugged headphones, with in-line mic and three-button remote, are extremely durable, yet still deliver the same high-quality comfort and sound that has made Klipsch popular. Designed to live with the elements, the Image S5i headphone has a competitive edge because, unlike other brands, it uses patented oval ear tips for unequaled comfort and a secure fit as well as incorporating over 60 years of audio expertise. These headphones are also moisture tested and the remote is rubberized to offer weather resistance for outdoor activities.
The Image S5i headphone features a unique Apple-based mic and three-button remote system for taking calls and having full music and/or voice control on these Apple products: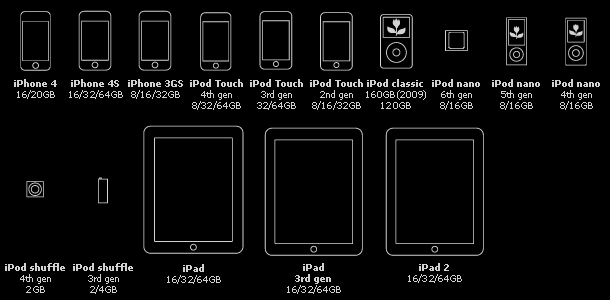 The buttons on the remote are slightly enlarged, making them easy to navigate when on-the-go or wearing gloves.
Amazing Comfort and Fit
Unlike circular-shaped ear tips that put stress on the pressure points inside the ear, Klipsch's exclusive oval ear tips naturally fit the contours of your ear canals, providing comfortable long-term wear. These light­weight ear tips also offer superior noise isolation, blocking out almost all ambient noise and providing excellent bass.
Premium Sound
At the heart of every Klipsch product is over 60 years of audio expertise beating strong. Our commitment to no-compromise performance has made us the preferred choice of top cinema operators, a leader in stereo and home theater sound and now a premium name in headphones. Each S5i Rugged headphone body employs a moving coil micro-speaker with controlled damping, allowing it to deliver smooth, full-bodied sound that is similar to a more expensive balanced armature design.
The Image S5i Rugged headphone features powerful dual magnet motor structures allowing for powerful bass and significantly reduced intermodulation distortion, or IMD. These headphones sound amazing, with clear highs and enhanced lows.
Added Frills
Available in a black finish with rubber accents, the Image S5i Rugged headphone comes with three pairs of different-sized patented oval ear tips, clothing clip and a heavy-duty safety case with a built-in flashlight and removable belt clip. The S5i Rugged includes a 2-year warranty.
BUILT FROM: 2010
DESIGN: In-ear, Dual Magnet, Dynamic Moving Coil Micro Speaker
IDIMENSIONS: Drive diameter: 8.5mm: Packaging: 8.2″ H x 4.5″ W x 1.7″ D
DRIVE COMPONENTS: Full Range KG 25A
FEATURES: mic+3-button remote
FINISHES: Black/Rubber
FREQUENCY RESPONSE: 10Hz – 19kHz
INPUT CONNECTIONS: 3.5mm
INPUT IMPEDANCE: 18 ohms
NOISE ISOLATION: -16
SENSITIVITY: 110dB
WEIGHT: 11.9 grams