Klipsch Image X7i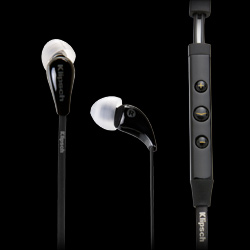 Available colors:
With a ceramic design that's as sleek as it is strong, the Image X7i headphones offer legendary sound that's built to last. Full-range armature drivers deliver deep bass, clear mids and crisp highs straight to your head. A three-button remote and mic let you control phone calls and playlists with the push of a button or the sound of your voice. Complete with five sizes of our patented oval tips, you can customize your fit and connect with your favorite artists on select Apple products.
Ceramic design offers elegance and durability
3-button remote for full music + voice control on select Apple products
Patented oval ear tips provide comfortable wear and enhanced bass
Full-range balanced armature drivers deliver deep bass, clear mids and crisp highs
Perfect seal keeps your music in + blocks outside noice
New flat, tangle resistant cables
Directional mic for hands-free, crystal clear phone calls


Amazing Comfort and Fit
Offering a unique ceramic design, unrivalled in-ear comfort and the Klipsch renowned sound signature, the Image X7i exemplifies an undeniable personal audio upgrade—especially when compared to the variety of plastic headphone models currently available in today's market.
In addition to the sophisticated finish, the Image X7i's ceramic composition provides significant durability. The headphone employs new flat cabling that offers heightened cord strength and tangle resistance.
Equipped with the patented oval ear tips for which Klipsch is known, the Image X7i allows for hours of comfortable, long-term wear. Unlike circular-shaped ear tips that put stress on the pressure points inside the ear, Klipsch's patented oval ear tips naturally fit the contours of the ear canal, providing comfortable long-term wear. These ear tips also offer superior noise isolation (or passive noise-cancellation), blocking out almost all ambient noise and providing excellent bass.
Premium Sound
The Image X7i utilizes a proprietary balanced armature driver, presenting advanced audio technology that covers a wide frequency range and is capable of delivering dynamic detail for strikingly realistic sound reproductions.
Functionality
The Image X7i's audio works with any device that has a standard 3.5mm headphone jack. Adding to its functionality, the Image X7i features a three-button remote and mic, granting Apple device users seamless call and music control, and crystal clear conversations.
Compatibility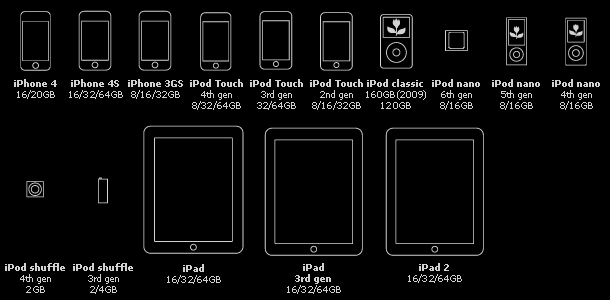 The remote and mic are supported only by iPod nano (4th generation or later), iPod classic (120GB, 160GB), iPod touch (2nd generation or later), iPhone 3GS or later, and iPad. The remote is supported by iPod shuffle (3rd generation or later). Audio is supported by all iPod models and iPad.
Added Frills
Available in a sleek black or white ceramic finish, the Image X7i comes complete with five different-sized oval ear tips, a carrying case, clothing clip and two-year warranty.
DRIVE COMPONENTS: Full Range KG 623X7
FREQUENCY RESPONSE: 10Hz – 19kHz +/- 3dB
INPUT CONNECTIONS: 3.5mm
NOISE ISOLATION: (-29dB)
NOMINAL IMPEDANCE: 50 Ohms
SENSITIVITY: 110 dB
TYPE: Balanced Armatures
WEIGHT: 0.56 ounces; 16 grams