Klipsch Mode M40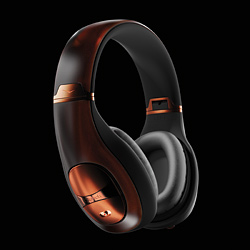 Meaning manner, tune, measure, rhythm. Mode is how something is accomplished and in the case of the new Klipsch Mode M40 headphones, it's beautifully mastered. In every sense of the word. High-grade leather ear cups surround your listening experience with comfort. State-of-the-art active noise canceling (ANC) for up to 45 hours on a single battery or use without battery as a stereo headphone. With or without batteries, the show will go on the entire plane ride, the entire commute or the entire album collection.
40mm woofer provides deep bass and dynamic midrange with active crossover
15mm tweeter brings crisp, clean highs
2 detachable, Hi-Fi inspired cables fit any device with a 3.5 mm headphone jack

Style speaks for itself. Built from the same durable materials used in high-end eyewear and cloth cables like those used in premium, hi-fi systems, they exude both fashion and luxury. As you would expect from a Klipsch product, sound quality is never compromised. Not only does Klipsch Mode M40 allow for uninterrupted listening, but it offers the highest level of uninterrupted listening. With a 15mm tweeter delivering crisp, clean highs and 2 detachable cables to fit any device, you'll be riding in first-class no matter where you sit.
The Klipsch Mode M40 headphone features an Apple-based mic and three-button remote system for taking calls and controlling music on iPods, iPhones or iPads. The mic and remote functionality support the following Apple products: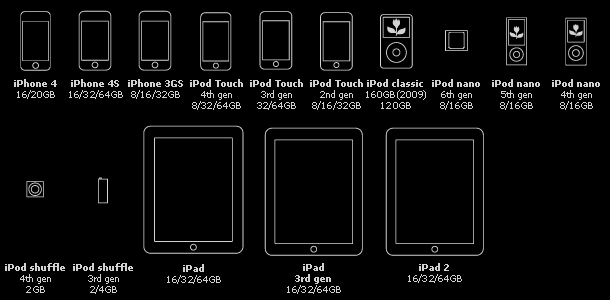 BUILT FROM: 2011
DESIGN: Over-ear, Active Noise-Canceling
DIMENSIONS: Driver diameters: 40 mm/15 mm
DRIVE COMPONENTS: Dual-drivers: Dynamic Moving Coil 40 mm and 15 mm speakers
FEATURES: Passive Cross-over Network, Active Noise Reduction, Mic+3-button remote
FINISH: Copper/black
FREQUENCY RESPONSE: 20 Hz – 20 kHz
INPUT CONNECTIONS: 3.5mm
INPUT IMPEDANCE: (@ 1kHz): 32 ohms
SENSITIVITY: (@ 1 mW, 15 mm): 97.5 dB
WEIGHT: .78 lbs (356 grams)